Product Description
10 x 60 X 2D Degree Mitre Elbow
Miter bends are not standard fittings because are fabricated from pipes. High skill pipe fitter is required to manufacture this type of Miter Type Elbow. Long Radius Miter Elbow preferred size is min 10" and above as large size elbow price is very high compare to other steel butt-weld elbows. All types of B31.3 Miter Elbow such as Round Duct Miter Elbow, Rectangular Miter Elbow, Miter Round Elbow, Miter Reducing Elbow & Miter Joint Elbow can be fabricated in 2, 3, and 5 pieces.

A Miter Bend or Elbow is a joint made by beveling each of two pieces to be joined, usually at a 45° angle, to form a corner, usually a 90° angle. There are two types of mitre joint, one Non-perpendicular joints & another is Three-dimensional joints. Miter Elbow are produced from miter cut pieces of pipe. The Miter pieces also called gores which used to make Mitered Elbow. You will found two end gores and three middle gores in a 5-piece Miter Pipe Elbow.


Shenyang HARD has earned an exceptional reputation in the industry due to its excellent abrasion characteristics, weld ability, and time-in-service compared to a traditional chromium carbide overlay plate. While our company has the unique ability to change the overlay chemistry per a customer request, standard mitre Elbow is a combination of chrome carbide, manganese, and vanadium that is metallurgically bonded to a pre-specified high-yield strength base. A state-of-the-art, computer controlled, low temperature fusion process maintains consistent and proportional cladding of the overlay in the flat to ensure consistent hardness, finish and temperature tolerances approaching 1200°F.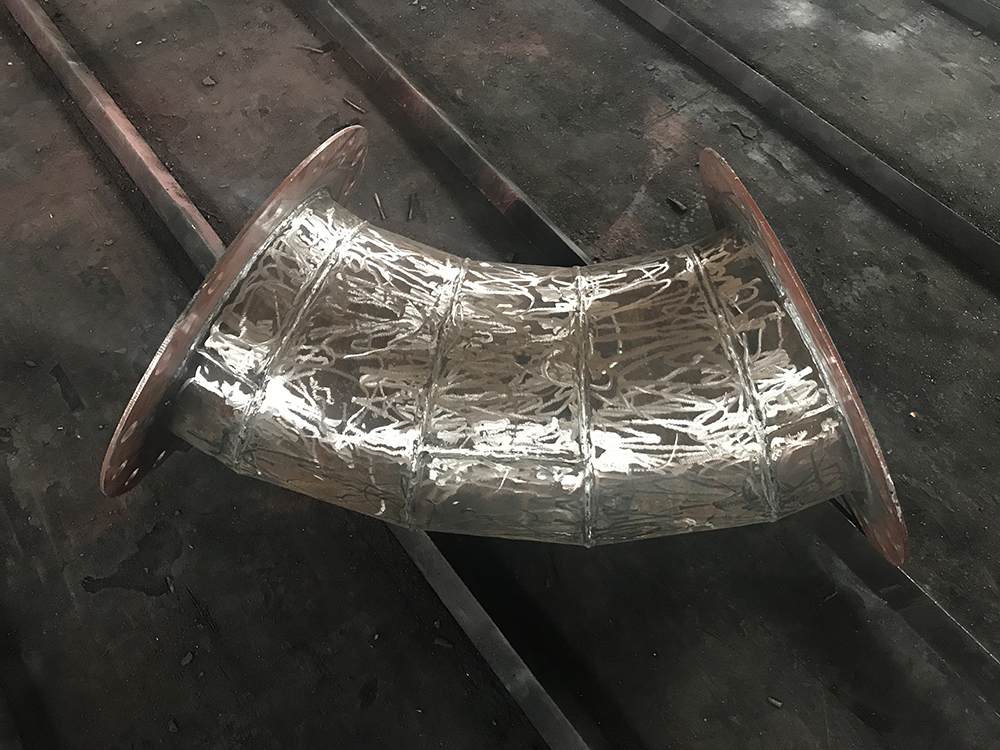 Abrasion resistant chromium carbide overlay pipes and elbows are designed for use in applications where severe abrasion in combination with moderate impact and heat occurs in the inner diameter of pipes or elbows. our elbow is made utilizing an overlay process that involves open arc deposition of chromium carbide in a manganese and steel matrix. One pass on the inner pipe surface yields sixty RC while two passes yield a surface hardness of sixty three RC. The overlay is rated to be stable at nine hundred °F and a special high temperature version is available for applications up to one thousand and two hundred °F or one thousand and eight hundred °F with stainless steel backing pipe.

The mitre Elbow made by Shenyang HARD is an exciting new product. It has been engineered to handle impact and high abrasion while promoting continuous flow. Developing a quality product that can tackle all three of these issues and provide for a useful service life can be extremely challenging, but Shenyang HARD has solved this dilemma through a combination of chromium carbides, manganese, and vanadium in an iron base that is metallurgically bonded to steel with a low temperature fusion process to maintain the integrity of the materials.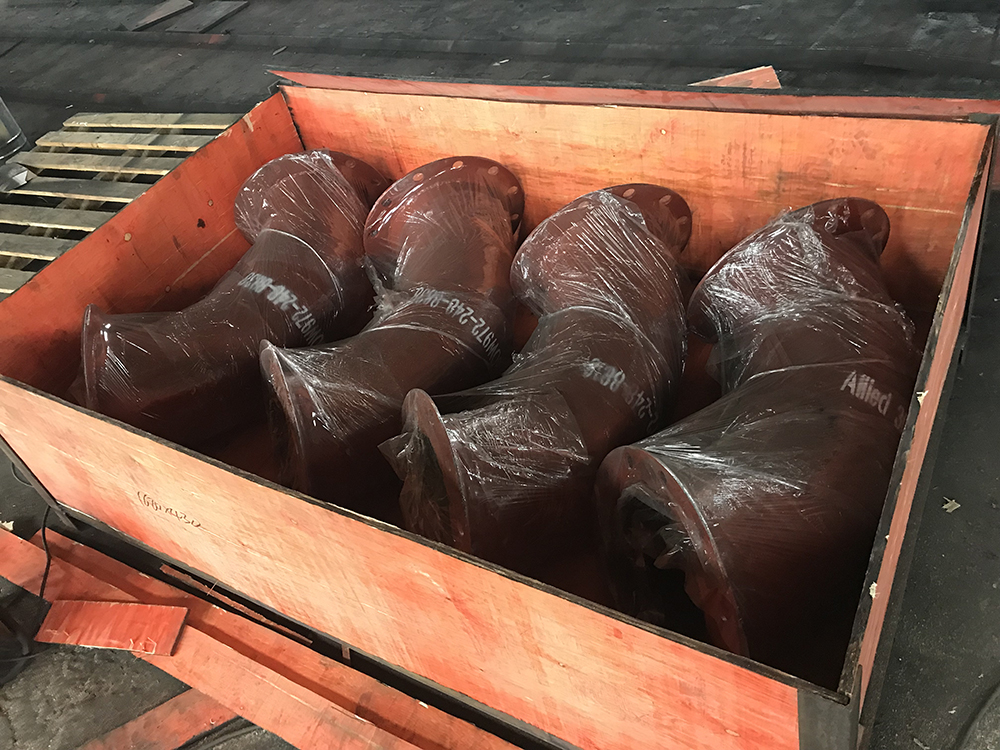 This unique chemistry, high chrome and other alloys lend themselves to excellent lubricity, promoting flow. The carbide size, density and consistency provide a super tough wear resistant surface that stands up well to high abrasion. The state-of-the-art fusion process makes the material tough enough to absorb heavy impact without degrading or spalling. This product may even outlast a chromium carbide plate. Shenyang HARD has been the recipient of numerous accolades for its uniqueness, time-in-service, and high quality standards.

The material made up of our mitre elbow is a metallurgical blend of unique molecular isobaric and isothermal processes that produce a superior wear surface. The chemistry of mitre elbow can be augmented to respond to applications that have high abrasion, high corrosion, high impact, etc. This elbow can be used on bearings, shafts, circumferential and flat geometric surfaces. The isothermal properties allow a surface to be enhanced without compromising critical base metal integrity. Shenyang HARD is available in many grades depending on your particular application and performance parameters. Please contact our Application Engineer for further information.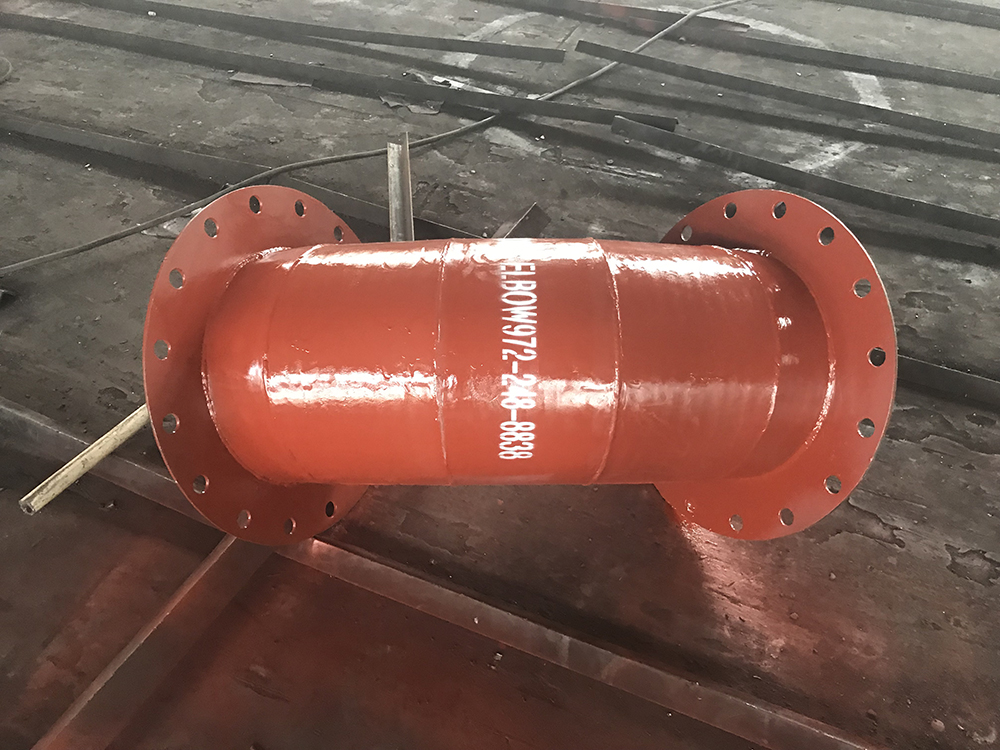 Our Company
Shenyang Hard Welding Surface Engineering Co., LTD is awear resistant sheet for cement high-tech enterprise specializing in processing and manufacturing chromium carbide overlay wear plate and metal base hardfacing materials. Relys on thedomestic institutes, has indepently R&D Chrome Carbide Overlay Wear Plate. At present, customers system solutions inMetallurgy\ lectric Power\ Mining\ Cement and otherindustry can be offered.
We not only offer chromium carbide overlay wear plates and wear materials,at the same time we has also focused on the refurbishment of Wear Resistant Parts, and we can offer the guidances of all kinds of problems and difficulties you may meet for industrial wear fields. we firmly believe that we must be able to Create more social value for industrial wear field by our constantly efforts and pursuits.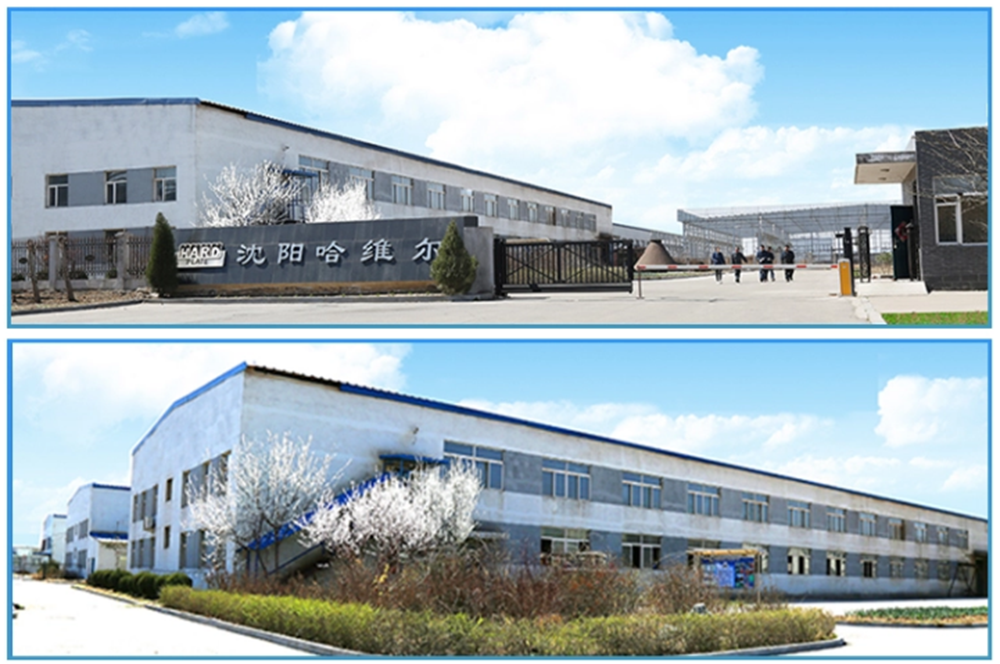 Shenyang Hard Welding Surface Engineoring Co.. Ltd. is a high-tech enterprise, which specializing inmanufacturing and processing metal cladding composite wear-resistant steel plate and wear resistant material. Relying on domestic famous insitutes, the company mainly engaged in research & development and manutacturing hard-laced wear-resistant steel plate independently and also provide integrated solutions for wear resistance system to all customers. The product of the company has passed the ISO international qudlity system authentication and the company has more than a dozen of its own technology. In 2007, the company was named high-tech enterprise; and recelved national innovation fund in 2010. Now the company bec omes the domestic well-known enterprise.
Our products are wldely usedin metallurgy, electric power, cement, minIng and other industries. In addition to the domestic market, products are exported to Canada, Australia, Madagascar, South Korea, India, Nigeria, the United Arab Emirates, Oman and other countries. The product quality has got good comments from the domestic and abroad customers. And the company was awarded" 2009 outstandlng supller" by Samsung enterprise, South Korea.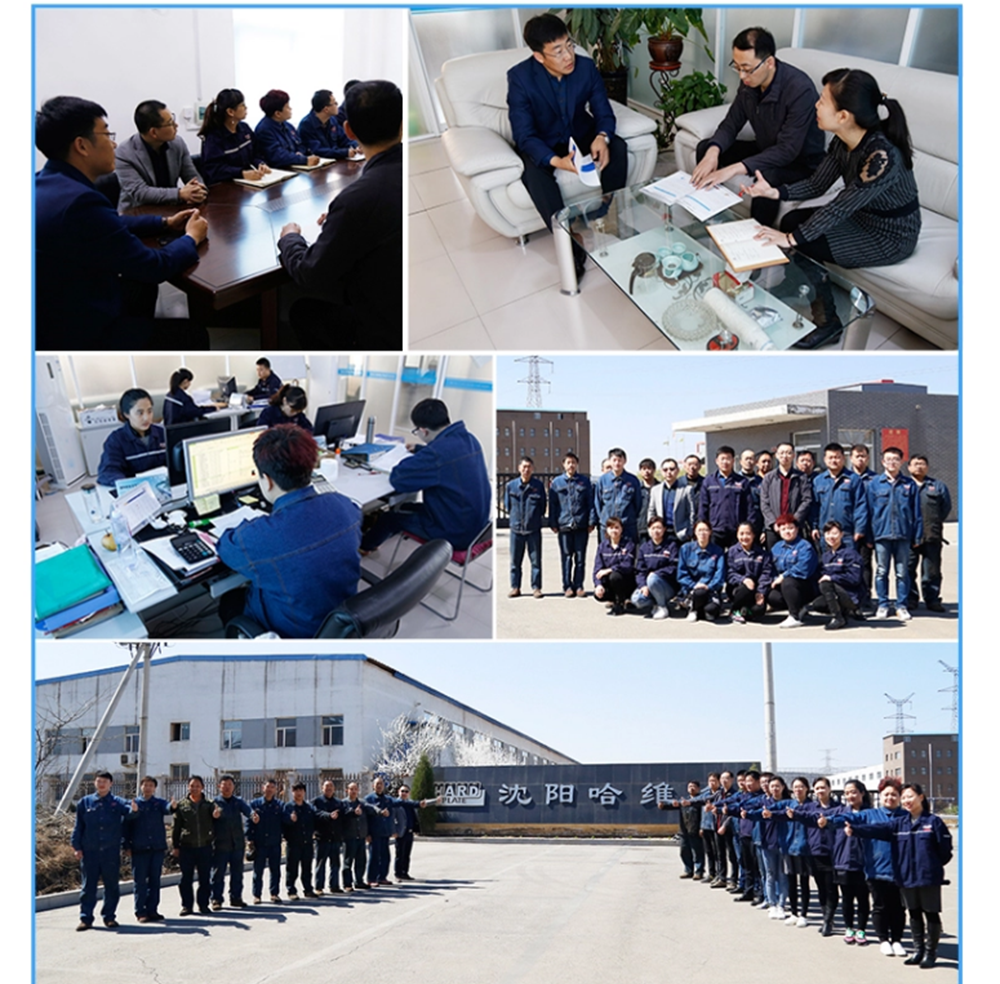 FAQ
Q1: Why are there so many cracks?
A1. Due to the cooling rates of dissimilar metals, HARD PLATEhardfacing alloy plate alloy steel wear sheets boards on sale is manufactured using a welded process. This process results in high temperatures. During the cooling process, the plate goes through a stress relieving process. This is a natural process and does not effect the performance of the plate. The stress relief cracks should be between 3/4" - 2" apart. There are typically two methods used in situations when the hardfacing side is required to be on the outside of a tight radius resulting in cracks wider than desired. the cracks can be touched up using an appropriate hardfacing wire or electrode.

Q2: What is the best method of attachment?
A2. HARD PLATE hardfacing alloy plate alloy steel wear sheets boards on sale is usually attached by countersunk bolts, weld studs, perimeter welding, or plug welding. Some methods are better suited than others depending on the specific application. For more detail on each method see the installation section.

Q3: Can this plate be drilled or machined?
A3. No. HARD PLATE hardfacing alloy plate alloy steel wear sheets boards on sale can not be machined or drilled. It can however be ground. Mild steel inserts are used to create countersunk or counter bored holes. HARD PLATE 6+3/8+3/8+5 wear resistant steel plate can be cut using plasma, Grinding wheel saw, or air-arc gouging.