Product Description
Product parameter:
Specifications of Pall Replacement High Flow Water Filter Cartridge
Type: PALL Water filter
Use:Household Pre-Filtration
Place of Origin:Henan, China (Mainland)
Brand Name:Pall
Model Number: HFU620UY100H13
Media:pp
Micron:15um
Max temperature:60degree
Shape:Filter Element for Hydraulic
Color:White
Certification:ISO9001:2000
Service Life:8-12months
Merit:remove metal impurity
PALL Water Filter Introduction
The Ultipleat High Flow filter is suited for applications such as cooling water, pre-RO, and resin
trap filtration. It is a large diameter, coreless, single open-ended, pleated cartridge with an inside
to outside flow pattern. The filters patented crescentshaped pleat geometry, combined with its
large 6"/ 152 mm diameter, reduces the number of filters and size of housing required. The
cartridg is also available in a wide range of Pall media types for other applications.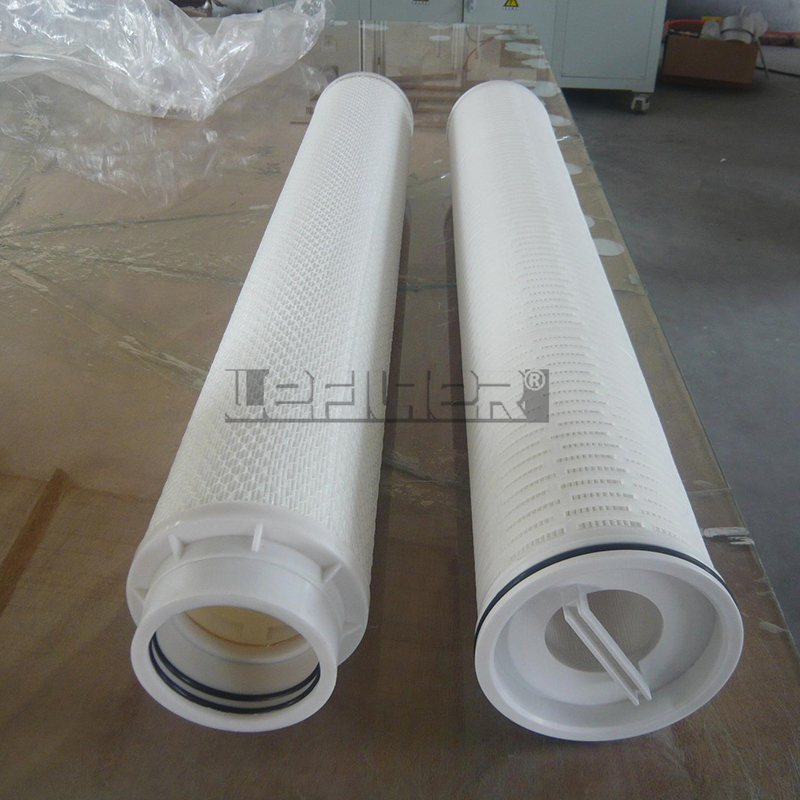 Pall water filter benefits:
· Up to 50% smaller filter system possible
· Up to forty times fewer elements to change out
· Very high flow rates per filter cartridge, up to 500 gpm / 114 m3/hr
· Available in 20"/ 508 mm, 40" / 1016 mm and 60" / 1524 mm lengths
· Coreless construction to minimize waste disposal
· Absolute rated filter medium for reproducible performance
· Inside to outside flow configuration - all contaminants held within the single open ended filter
Materials of Construction
· Filter Medium:
Pleated polypropylene depth structure
· Support/Drainage:
Polypropylene
· Endcaps:
Glass filled polypropylene
· O-ring:
Ethylene propylene
Filtration rating:
· 3.2 µm, 4.5 µm, 10 µm, 20 µm, 40 µm, 70 µm, 100 µm
Pall water filter configuration:
· Single open end, 6" / 152 mm diameter filter
Pall water filter operating conditions:

· Maximum Operating Temperature:
180°F / 82°C
· Maximum Differential Pressure1(nominal inside to outside flow):
50 psid at 180°F / 3.4 bar at 82°C
Pall high flow filter cartridge
Pall high flow filter element
Pall water filter element
Ultipleat High Flow Particulate Filter HFU640UY045H

HFU620UY060J
HFU620UY100H13
HFU620UY100J
HFU620UY200H13
HFU620UY400H13
HFU620UY400J
HFU620UY400JU
HFU640GF020H
HFU640GF020H13
HFU660GF100H1
HFU640GF100H13
HFU640GF200H13
HFU640UY020J
HFU640UY045J
HFU640UY1000J
HFU640UY1000J
HFU640UY1000JU
HFU640UY100J
HFU640UY200H13
HFU640UY100J
HFU640UY200H13
HFU640UY200J
HFU640UY200J
HFU640UY400J
HFU640UY400J
HFU640UY700J
HFU660GF020J
HFU660GF100H1
HFU660UY020J
HFU660UY045H13
HFU660UY045H4
HFU660UY045J
HFU660UY060H13
HFU660UY060J
HFU660UY1000J

Made by Xinxiang Lifeierte Filter Corp.,Ltd